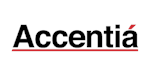 Accentiá - Franchise Consultancy Franchise
Looking for a flexible low investment opportunity in a fast growth industry? Become a professional franchise consultant with Accentiá.
Finance requirements

Total Investment: from £15,000

Available areas

Opportunities available worldwide.
Profile
Power up your career as an Accentiá franchise consultant!
If you're looking for a business that will help you achieve a better quality of life and provide both personal fulfilment and financial rewards, then join the established Accentiá team.
We look for people who are capable of setting themselves up in business but see the value in the brand, training, support and systems that investing in a franchise with Accentiá brings.
Consider this unique combination of features and benefits:
Low investment level
Minimal monthly overheads
High profit potential in a fast-growing industry
Satisfaction from helping others achieve their goals
Operate from your chosen location, at home, or office based
Normal business hours
Centralised lead handling & document drafting
Exclusive and established client contracts
State of the art IT and CRM systems
Personal coaching/mentoring by senior consultant
Presentations, scripts, reference material and consultant tools
The Opportunity
The Accentiá franchise is easy to operate
Accentiá will help you to develop your business from day one, the strength and success of our business is a key factor in our growth. The growth and success operation of your business is essential as we only succeed when you succeed.
As a franchisee, you will utilise the knowledge, the systems and the relationships that we've developed to help you start and grow a profitable business of your own.
This is an excellent opportunity to have a business that is experiencing incredible growth with unlimited income potential.
Get up and running in less than 30 days – Home or office based
Being a franchise consultant is for people who don't want the time and financial commitments required of a typical business, but instead are looking for a lower investment, more flexibility, a faster return on investment and a higher income than you will find in other businesses.
If you're looking for a professional level consultancy business, then this is the perfect opportunity for you.
The Accentiá Business Model
Three franchise profit centres
Development of franchise systems
Managed franchisee recruitment
Franchisee mentoring and negotiation
Our franchise consultants deliver a superior service first and foremost by listening to the business owner, whilst we know how to franchise a business our experts know that no one knows a business better than a business owner, any initial chat or meeting will be to gain an in depth understanding the core business.
As a franchise consultant you will discuss what the business owner wishes to achieve by franchising their business. You will then offer advice and if in your opinion the business is "franchiseable" and an idea of the costs involved.
As a highly skilled franchise consultant, the business owner can be sure that you understand his/her business and goals they can be certain that the creation of the franchise business will be in safe hands.
Take The Next Steps
We look for people who are capable of setting themselves up in business but see the value in the brand, training, support and systems that investing in a franchise with Accentiá brings. If you're a self-motivated professional with great leadership and communication skills then we invite you to enquire today for an information pack.
Testimonials
"After being asked many times to help people franchise their business, I looked long and hard to find someone to refer these people to, that's when I came across Paul at Accentiá. When we met the synergy was brilliant. We had the same opinions on franchising, similar experiences and I knew I'd fo...